Emaar Hospitality Group Completes Implementation of HotelIQ Business Intelligence Across Portfolio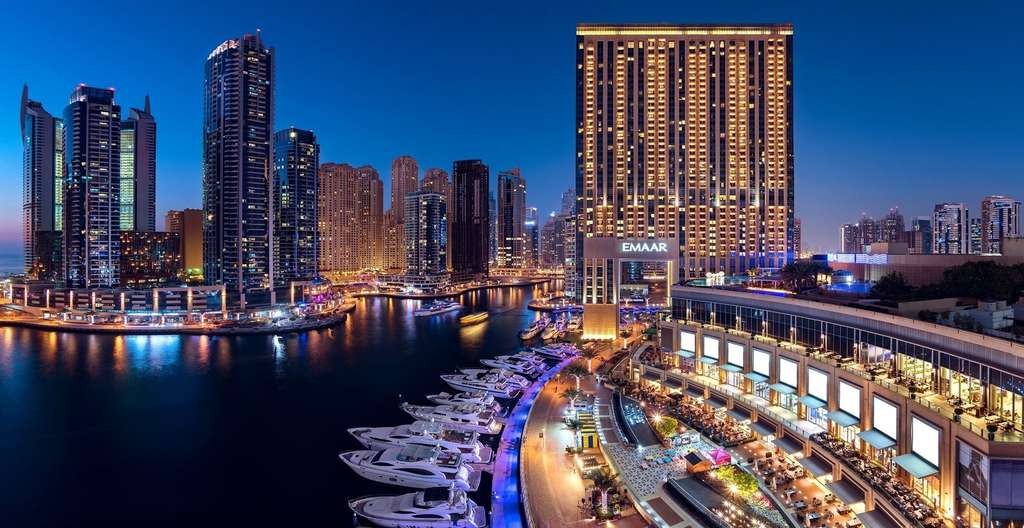 Intelligent Hospitality is proud to announce that they have completed the roll-out of their award-winning analytics platform, HotelIQ Business Intelligence, across all properties in Emaar Hospitality Group's portfolio. Emaar Hospitality will be leveraging the full suite of HotelIQ's capabilities including Analytical Dashboards and Reporting, Forecasting and Budgeting, and Master Data Management.
Emaar Hospitality Group, being extremely data-driven, will have access to interactive visual dashboards coupled with predictive analytics, and viewership of the entire hotel portfolio of hotels at a glance which helps identifying areas that require immediate attention as well as conducting numerous analysis to the most granular details identifying threats and opportunities – all from within the HotelIQ portal.
Emaar Hospitality Group is one of the leading hospitality companies in the Middle East with award-winning brands like Address Hotels + Resorts, Palace Hotels and Resorts and Vida Hotels and Resorts. Their progressive leadership in this case is another indicator of how they got here and will continue to grow.

Apo Demirtas, Intelligent Hospitality's CEO, expressed his gratitude.
Demirtas further stated that, given the impact of the pandemic, the hotel industry needs lagging and leading analytical support more than ever before.
We are living through an unprecedented period. In such a situation, traditional price optimization (revenue management) algorithms simply won't cut it. Hotels will need to liberate their intellectual capital from producing reports all day to consuming intelligence via HotelIQ. That way, they'll be able to make timely and strategic decisions. It's no longer a nice-to-have but a necessity. Companies like Emaar Hospitality Group are already prepared, others should follow their lead.
About Emaar Hospitality Group
Emaar Hospitality Group LLC is a wholly owned subsidiary of Emaar Properties PJSC, the Dubai-based global property developer, and manages Emaar's hospitality and leisure projects globally.
Defining its competency in operating mixed-use property developments, Emaar Hospitality Group manages a diversified portfolio of assets including hotels, serviced residences, golf clubs, a polo club, yacht club and lifestyle dining restaurants.
Emaar Hospitality Group has defined its credentials in the hotel industry with the launch of world-class brands, each with a distinct niche – Address Hotels + Resorts and Vida Hotels and Resorts, which are owned by Emaar Hospitality Group and Abu Dhabi National Hotels.
Address Hotels + Resorts has brought a fresh identity to the global hospitality and service sector by setting new benchmarks with its gracious hospitality and exceptional service standards. Address offers a more personal and engaging experience to guests in a premium lifestyle environment, enriching the lives of its guests with luxury, style and elegance. Address Hotels + Resorts is set to operate hotels and serviced residences in Saudi Arabia, Egypt, Turkey, Bahrain, Maldives and other key markets in the region as well as in Dubai.
An upscale lifestyle hotel and residences brand, Vida Hotels and Resorts appeals to the next generation of business executives, entrepreneurs and leisure travellers. Positioned as a lively and vibrant hub where inspiring minds can create, connect and come alive, Vida hotels are a stimulating environment where style meets convenience and interactivity. Vida Hotels and Resorts has two properties in Dubai and is set to operate hotels and serviced residences in Abu Dhabi, Bahrain, Saudi Arabia and Egypt, and other key markets in the region as well as in Dubai.
The leisure assets of Emaar Hospitality Group include Arabian Ranches Golf Club, Dubai Polo & Equestrian Club and Dubai Marina Yacht Club.
About Intelligent Hospitality, LLC
At Intelligent Hospitality, we're out to change hotel reporting & analytics! We've developed HotelIQ Business Intelligence® with a goal to evolve commercial decision-making in the hotel industry. Built by hoteliers for hoteliers and specifically designed to support Sales, Marketing, Revenue Management & Distribution, HotelIQ is a one-of-a-kind and world's leading business intelligence platform for hotels, hotel management companies, brands, real estate investors and anyone else vested in the performance of hotel assets. Its robust capabilities include (but are not limited to) Predictive Analysis, Interactive Dashboards, Data-driven Forecasting & Budgeting, and Master Data Management. Serving hundreds of hotels around the world, Intelligent Hospitality has offices in Atlanta, Toronto and Singapore.