HotelIQ Decision Cloud Benefits
Unlock the Game-Changing Insights Hiding in Excel
Empower Your People To Take Data-Driven Decisions
Improve Productivity Across the Board
Take Full Control of Filters and Granularity
HotelIQ is the digital crossroads where your expertise in hospitality meets our software's scientific approach to running hotels and equipping them with cutting-edge hotel data analytics.
Simple Yet Powerful Data Analysis for Smarter Hotels
Relying on actual and timely data to help make the right business decisions is significantly crucial for any business at any time. HotelIQ delivers that and more. Partnering with STR and other data resources gives hotels the needed edge in today's competitive marketplace. The forecasting tool makes budgeting and future planning seamless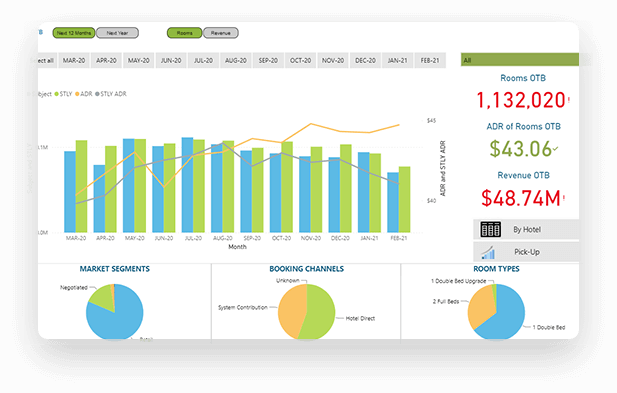 Empower Your People To Make Data-Driven Decisions
HotelIQ is precisely what a hotelier needs.
That's no coincidence — it's been designed by hoteliers for hoteliers, making it the most granular and sophisticated hotel customer data analytics platform made specifically for the hospitality sector.
Regardless of your specific focus and job role (from analyst to CEO), our cloud-based software supplies you with actionable insights in incredibly easy-to-digest formats, such as quick-view dashboards, tables, and graphs.
All you need to do is pick from a varied selection of function-related apps (including Pickup, Pace, Market Mix, Booking Channel, Feeder Market, Room Type, or Loyalty Membership), combine the data with your experience, and drive your business forward.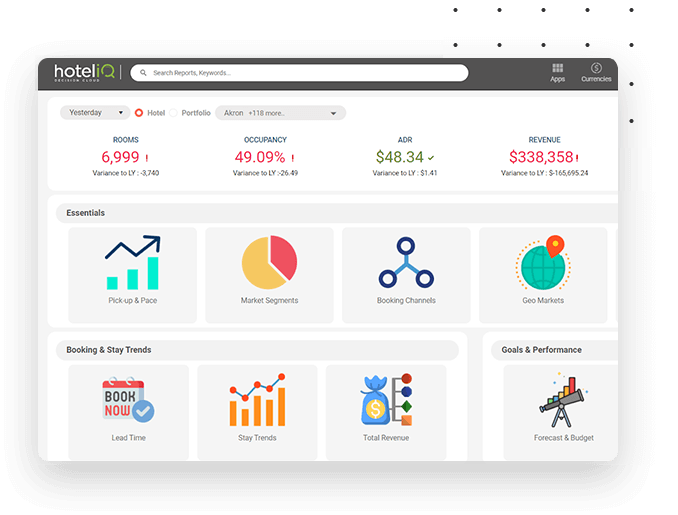 Improve Productivity Across the Board
Everybody hates spending hours (or days) on data collection, input, and visualization. It takes an eternity, costs a fortune, and by the time you're done, your brain is fried.
HotelIQ Decision Cloud makes this a problem of the past by using automated data feeds from your property management system (PMS) and other internal and external sources.
You get access to information with the simple click of a button, and what's more, it's already displayed in intuitive and interactive visualizations. Now that's the way to start a Monday morning!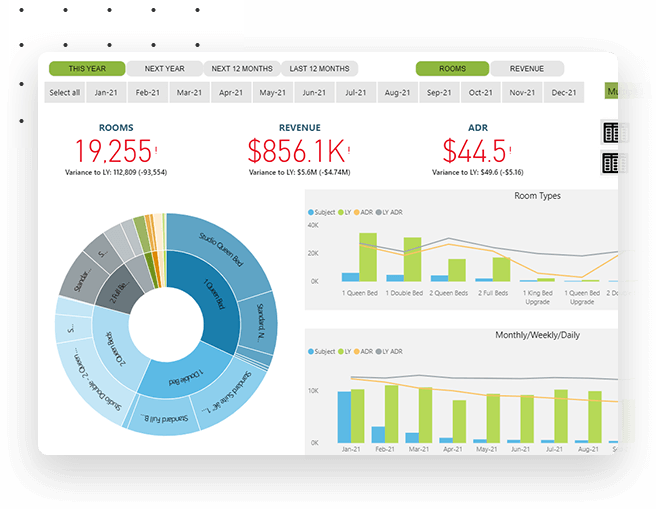 Take Full Control of Filters and Granularity
HotelIQ isn't a fixed one-size-fits-all hotel analytics software platform.
You have the complete flexibility to modify reports and views as you please. Use user-friendly features, customization options, and smart filters to decide whether you want to analyze overarching trends or the teeny-tiniest details. It's entirely up to you.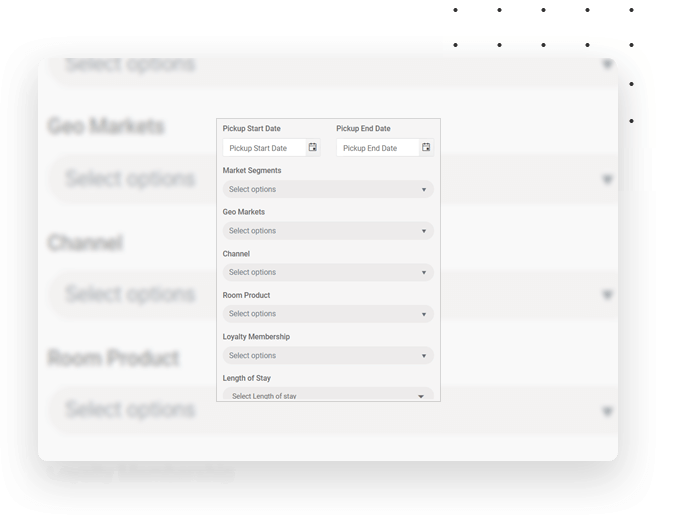 What Are Other Hoteliers Saying About HotelIQ?
Good things! Here's the word on the street: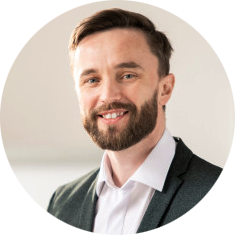 HotelIQ is one of the most revolutionary products to come our way in some time. It has helped a number of our hotels maximize performance by providing quick and immediate insight. You will be amazed at how easy and intuitive it is, and how much it will help your hotel drive top-line revenue.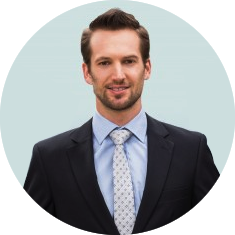 We have seven hotels on three different PMS's. HotelIQ allows us to pull up data on any combination. We have removed many of our ad-hoc reports that we spent hours compiling, now it's just three clicks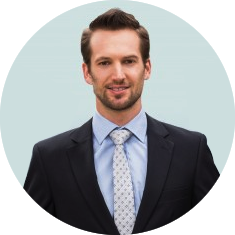 HotelIQ has enhanced our ability to develop a culture of recommendations amongst our revenue leaders. Today, our meetings and discussions are far more productive since our teams are armed with not simply data but insights that aid faster and more effective decision-making.
What Types of Hotels Does HotelIQ Help
Our digital workspace is perfect for all types of hotels. It doesn't matter if you're running a luxury boutique hotel in Bhutan, beach bungalows in the Caribbean, or an InterContinental on Times Square.
Thanks to our combined 60+ years of hospitality experience, we've managed to make scale and location irrelevant by building a comprehensive and flexible hotel analytics platform that adapts to your business, processes, and data.
Interested in Finding Out More?
HotelIQ Decision Cloud is trusted by Hoteliers Across the Globe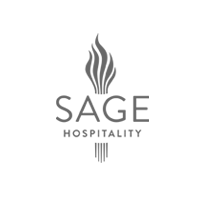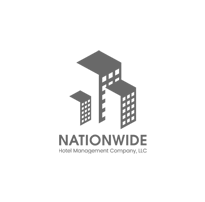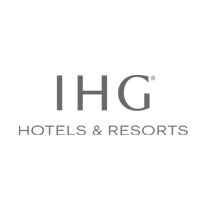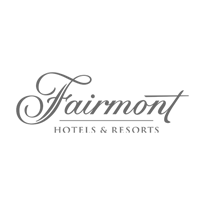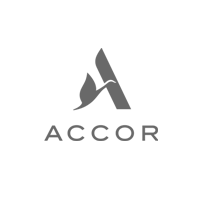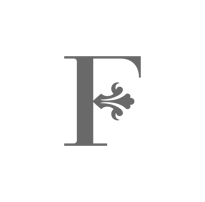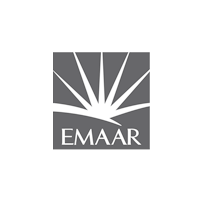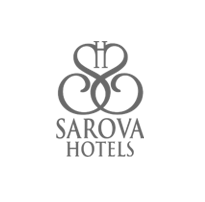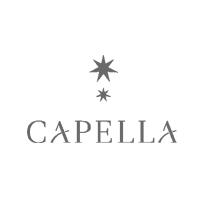 It's Time To Put HotelIQ to the Test
Contact us right now and schedule a live demo of HotelIQ!
Better hotel performance is just around the corner.