HotelIQ Decision Cloud Benefits
Fast, Easy, and Accurate: The Forecasting Trifecta
Eliminate the Need for Spreadsheet-Based Processes
Work With the Latest Data, Always
Unify Budgeting and Planning Across Your Organization
Imagine a world where all it takes is a couple of clicks of a mouse to access accurate, up-to-date forecasts that everybody in your company trusts, and where AI-powered risk detection algorithms notify you automatically when a potential issue presents.
That world is HotelIQ, and you're inches away from it.
Forecasting: The Unsung Hero in a Dynamic Environment
Great helper & supporter in order to prepare the budget and forecasts in detail. Effective tool to see revenue analysis with a comparable version both monthly and annually.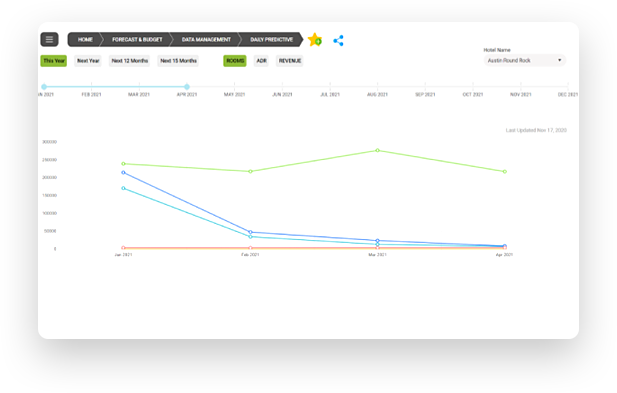 Eliminate the Need for Spreadsheet-Based Processes
There's no bigger waste of time and money than manually building out your forecasts in Excel. And let's not forget about the risk of human errors and formula mishaps (like the dreaded #REF!).

Modern hoteliers have outgrown these processes and require automation, precision, and predictive capabilities. HotelIQ Decision Cloud delivers them all seamlessly.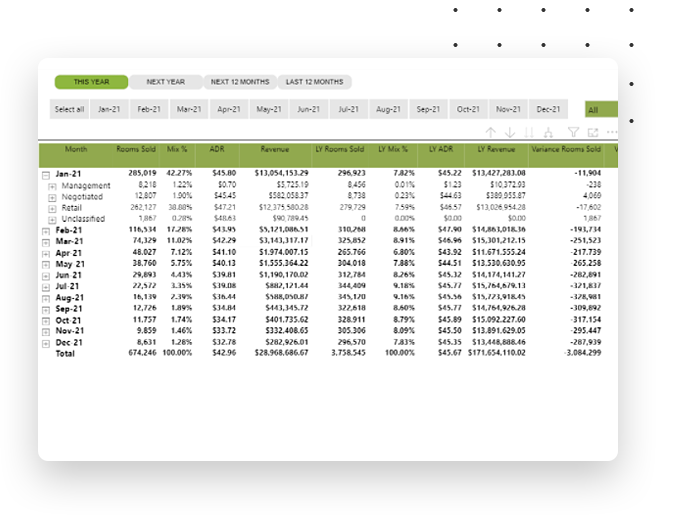 "Leveraging customer data leads to a 17% increase in hotel reservations "
Work With the Latest Data, Always
The world is one heck of a dynamic place. From innovative technology to changing customer trends and sudden pandemics, you must be on your toes to stay in front of the crowd.
But you can't be nimble if you're working off of stale budgets and plans. This is where HotelIQ's AI-powered demand forecasting and risk detection algorithms save the day. They allow you to spot trends, risks, and opportunities the very moment they arise and not months or years later.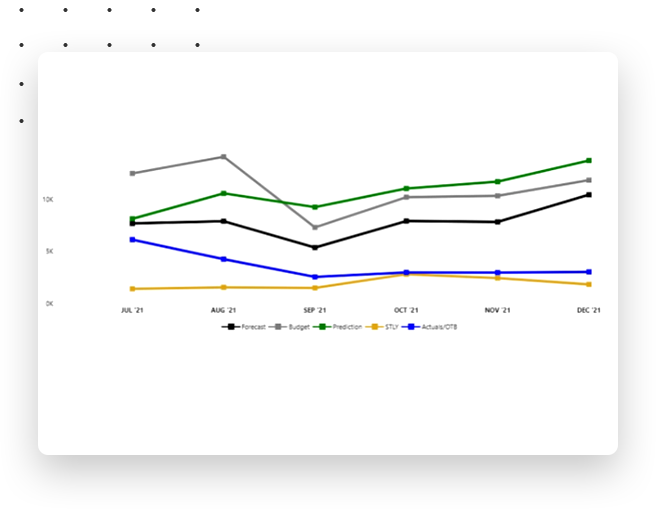 Unify Budgeting and Planning Across Your Organization
Have you ever sat down in a crucial budget meeting and then spent the entire day arguing over the forecast spreadsheets themselves?
We have, and it's a nightmare, both for you and your company's performance.
With HotelIQ Decision Cloud, your organization gets consolidated forecast & budget baselines, so you can argue and debate about what matters — analysis, strategy, and action plans.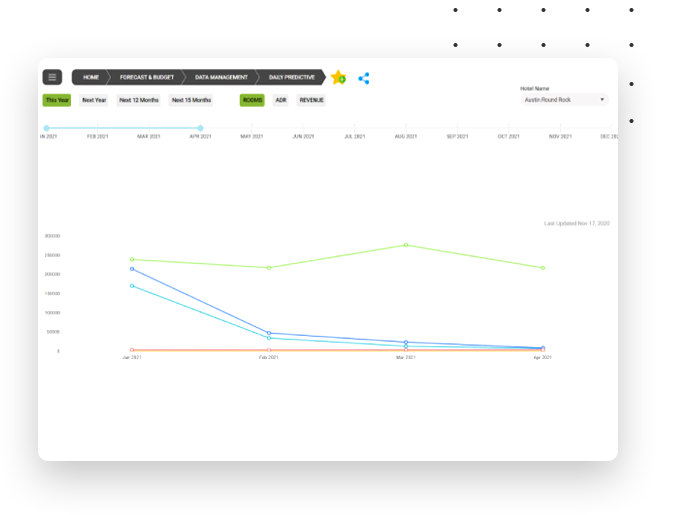 What's the Rest of the Industry Saying
About HotelIQ?
Some really great things! Here's what we've heard from our clients: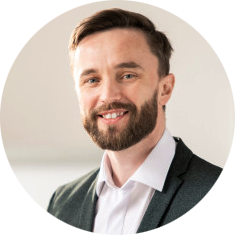 Great insight of hotel's performance: very user friendly,great deal of detail, Very useful tool for forecasting and budgeting purposes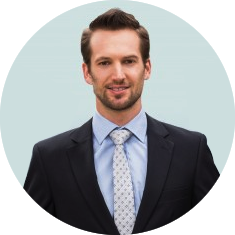 Extremely user friendly and easy to navigate. Great dashboards, provide a simplistic overview and summary of business performance.Reporting tools help formulate executive strategies. Report automation which eliminates 90% of the manual reports which are time consuming.
What Types of Hotels Does HotelIQ Help
Our digital workspace is perfect for all types of hotels. It doesn't matter if you're running a luxury boutique hotel in Bhutan, beach bungalows in the Caribbean, or an InterContinental on Times Square.
Thanks to our combined 60+ years of hospitality experience, we've managed to make scale and location irrelevant by building a comprehensive and flexible hotel analytics platform that adapts to your business, processes, and data.
Interested in Finding Out More?
Hotels around the globe Trust HotelIQ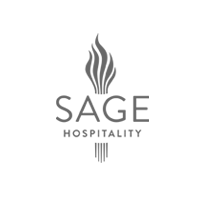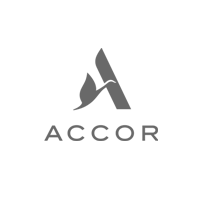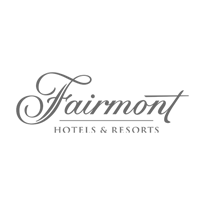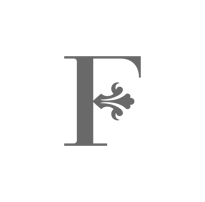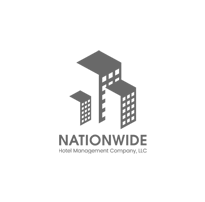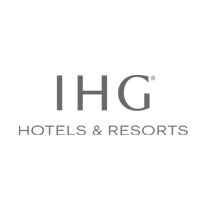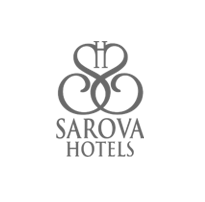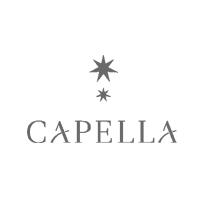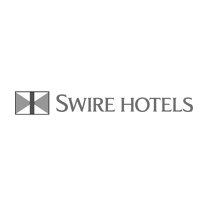 It's Time To Put HotelIQ to the Test
Don't hesitate, drop us a message and book a demo of HotelIQ today!
Improved hotel forecasting and business performance is within reach.