Who Else Is Using HotelIQ To Gain
True Hotel Intelligence?
Hundreds of Hotels Around The World… Will You Be Next?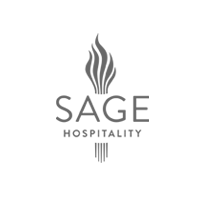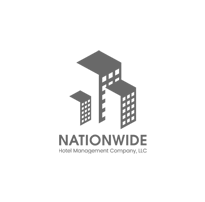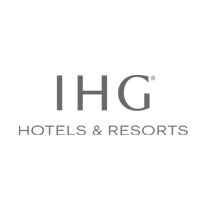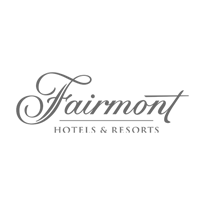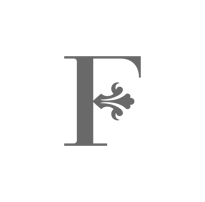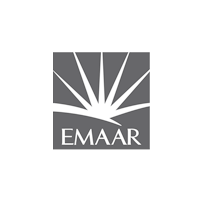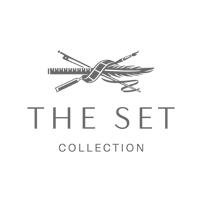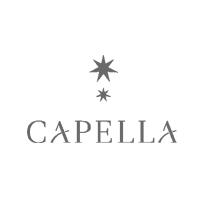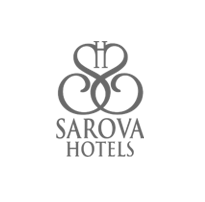 Revenue Management
Enable a Culture Focused on Revenue Enhancement
HotelIQ Decision Cloud provides analysts, revenue managers, general managers, and executives the critical intelligence they need to make informed decisions and build a sustainable revenue culture.
You'll be able to develop a deeper understanding of your business and optimize your Forecasting, Pick-up & Pace, and Booking Channels, unlocking new levels of sales and profitability along the way.
More About Our Revenue Management Solutions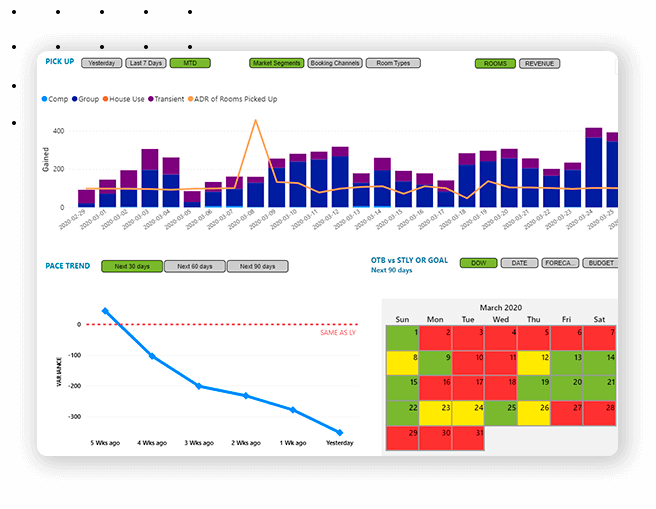 Sales
Give Sales the Right Data at the Right Time
HotelIQ opens up the flow of data across your organization, creating a single real-time version of the truth everybody can access at the click of a button. It's easy, straightforward, and user-friendly.
Your account managers will fall in love with it. They'll finally have access to highly interactive and visual information that'll empower them to make proactive, data-backed decisions.
More About Our Sales Solutions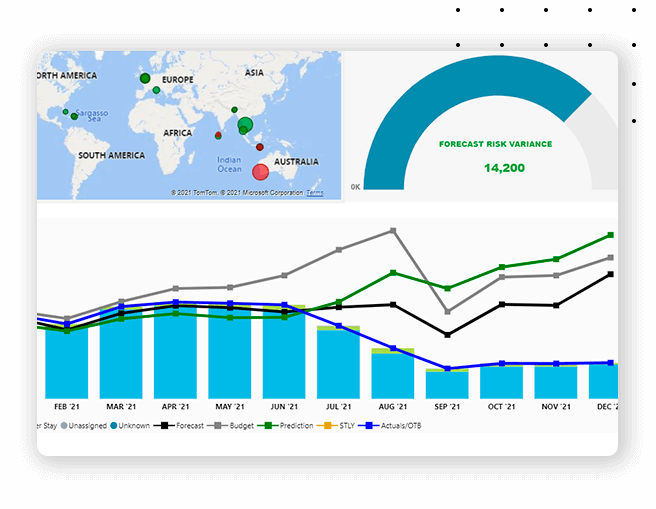 Marketing
Maximize Your Marketing ROI With Powerful Insights
HotelIQ is the basis of analysis for marketing teams. The dashboards and reports are the perfect places for gathering all the information required for designing tailored marketing campaigns that deliver the highest ROI possible.
Deciding who to target and when to target them has never been easier!
More About Our Marketing Solutions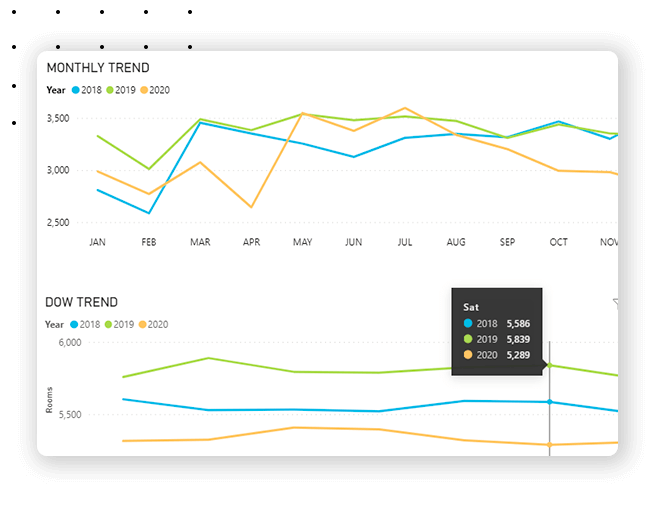 Operations
Equip Operations Teams With Easy-to-Use Intelligence
HotelIQ Decision Cloud gives general managers and heads of operations incredible visibility into their business and the ability to dig deeper into the data to uncover previously hidden trends and insights.
Our hotel intelligence software instills them with the confidence to answer complex questions and identify risks and opportunities even in the most uncertain business climates.
More About Our Operations Solutions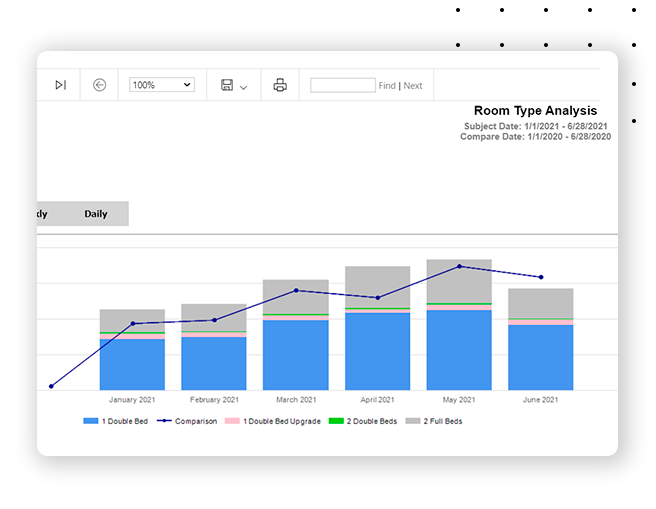 Corporate & Regional Teams
Drive Your Entire Organization Forward, From Corporate to Property Level
There's no point in developing a business intelligence platform if it won't provide your entire organization with a shared understanding of performance. No matter how advanced it is, you'll be stuck arguing for ages over the data and how to interpret it.
HotelIQ resolves this problem by supplying you with a holistic cloud-based solution anyone and everyone can access regardless of their department or job role. Our principle is 'one set of reports for one organization.'
More About Our Corporate & Regions Solutions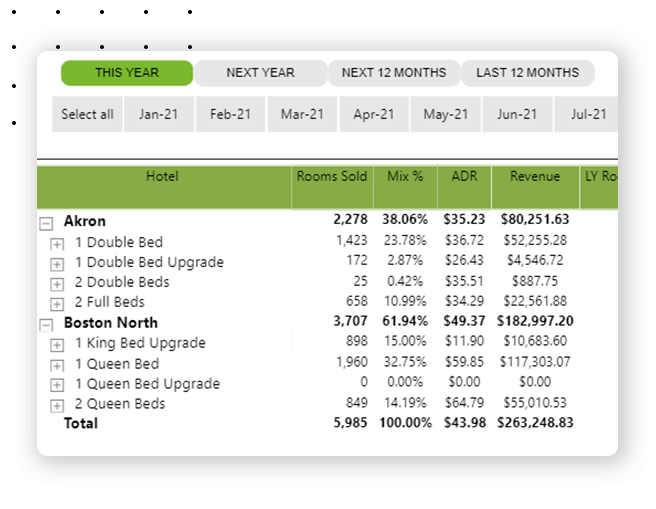 Advisory Services
Unlock Your Full Revenue Potential
Need a bit of help? We're here for you, night and day.
Alongside our award-winning business intelligence platform, we offer a suite of consultancy services aimed at putting our industry expertise and analytics know-how at your disposal.
Using our client-focused approach, we can help you deliver real change to your organization through the creation and implementation of proven strategies, tactics, and actions.
Discover Our Advisory Services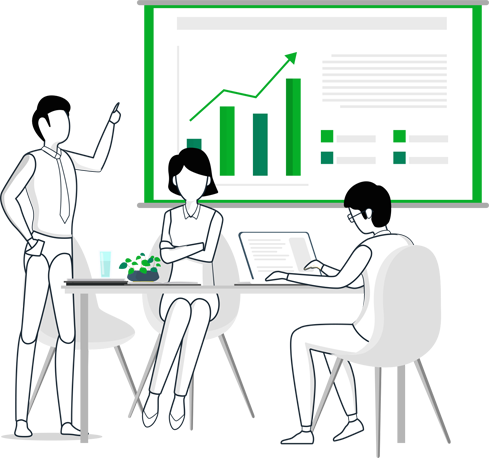 A Few Client Testimonials From All Around the World
We pride ourselves on our customer-focused approach, which means there's nothing more important than you in our data-rich world. And here's a little recognition of our team's hard work and dedication as proof. This is the sort of feedback that puts an extra spring in our hoteliering step!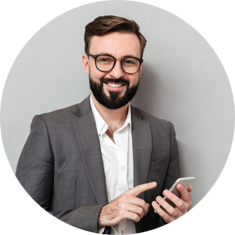 Being responsible for a small hotel company, HotelIQ has been the ultimate tool we have to collect revenue and market information. It is especially helpful as we don't have Revenue directors in every one of our properties but this tool has allowed us to make precise and informed decisions on a daily basis Also very helpful for uniform reporting within our organization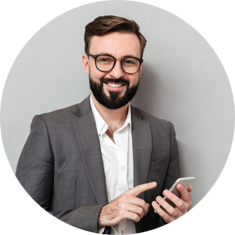 HotelIQ has enhanced our ability to develop a culture of recommendations amongst our revenue leaders. Today, our meetings and discussions are far more productive since our teams are armed with not simply data but insights that aid faster and more effective decision-making.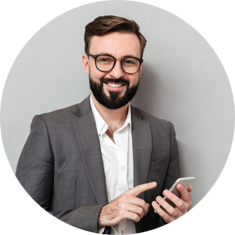 This is a tool that benefits sales and leadership teams, praising insights that were only previously possible by crunching excel and ensuring data entry standards were consistent across our group. HotelIQ cuts through the burden of this and allows infinite drill downs possibilities.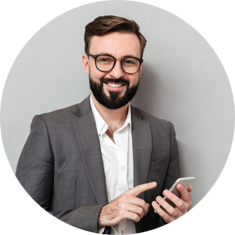 Extremely user friendly and easy to navigate. Great dashboards, provide a simplistic overview and summary of business performance.Reporting tools help formulate executive strategies.Report automation which eliminates 90% of the manual reports which are time consuming.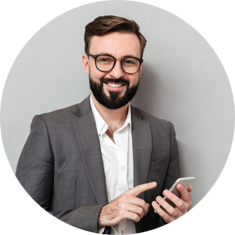 The platform provides us insights and trends into the business by seamlessly consolidating data collected from our business units. We use the information to develop strategies to optimise performance.
Find Out How HotelIQ Can Take You To the Next Level
We know you're well-versed in the art of hoteliering. But what if you could combine your experience with the science of decision-making and data analysis?
You'd become unstoppable, that's what!
So unleash your hotel's (and your career's) full potential by booking a live demo of HotelIQ today — you'll go from data-rich to information-rich in no time.