HotelIQ Decision Cloud Benefits
Better Data, Better Decisions, Better Sales Performance
Quickly and Easily Monitor Performance
Make More Intelligent Sales Decisions
Develop More Effective Negotiation Processes
Account managers need high-quality, up-to-date intelligence to make the right calls. And not only: they also need to see it in user-friendly reports and visualizations that make the information a breeze to analyze and understand. Because time is of the essence.
With HotelIQ, your organization gets all this and more.
Maximize Your Sales Resources' Effectiveness
The dashboards are amazing in every category of inventory / revenue management. It does not cost me days for someone to download reports into a spreadsheet and create all the formulas. This minimizes the data entry mistakes. This BI tool allows me to understand the utilization of each room product. The drill down feature for market segmentation allows me to spend marketing dollars wisely. It's an incredible tool for understanding pace and it's reaction to the market.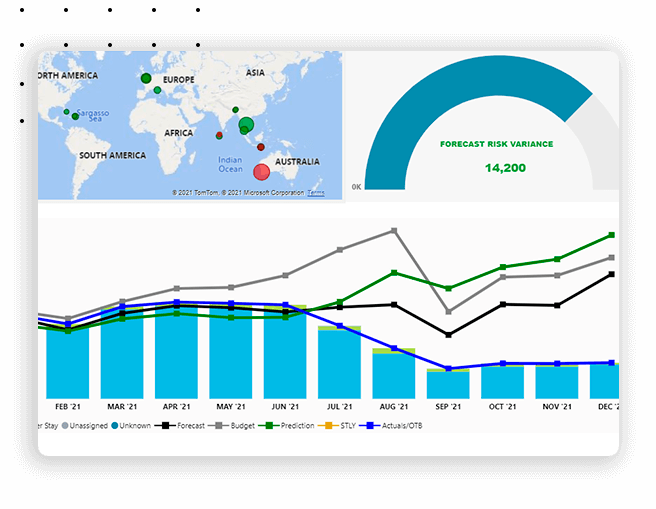 Quickly and Easily Monitor Performance
There's nothing more valuable than the ability to monitor and manage your hotel's sales performance, from both the helicopter view or a granular one, in a matter of minutes.
Roll data up to a company view, or scale down to individual regions and sales reps. It's all possible with HotelIQ Decision Cloud.
With all this knowledge in your back pocket, you'll be able to make strategic sales decisions, set day-to-day tactics, and prepare for any curve balls our dynamic market throws at you.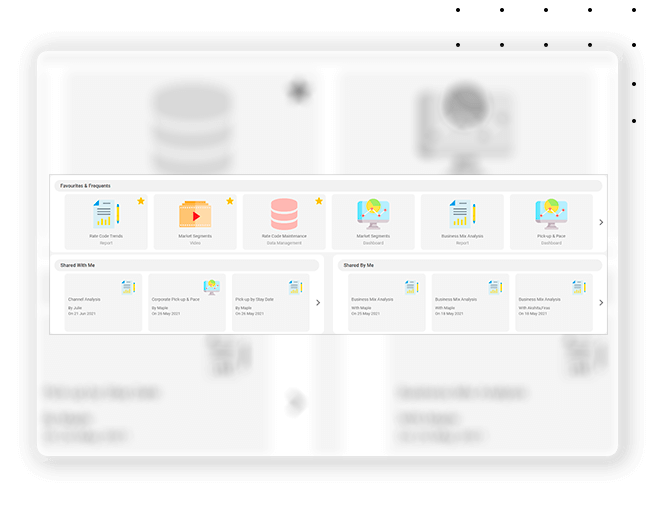 Data = Knowledge. Good data provides indisputable evidence, while anecdotal evidence, assumptions, or abstract observation might lead to wasted resources due to taking action based on an incorrect conclusion.
Make More Intelligent Sales Decisions
You can't make the right calls consistently if you're working blind.
Unfortunately, many regional sales teams are blind to sales insights, such as how much business hotels are actually getting from the accounts they manage.
This all changes with a collaborative hotel analytics platform.
HotelIQ Decision Cloud provides you with the latest business intelligence, enabling you to base every decision you take on reliable information.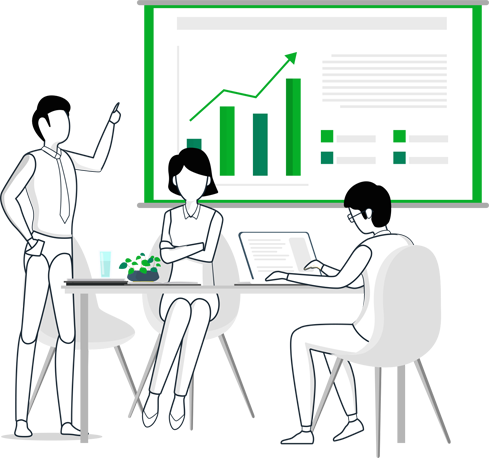 Develop More Effective Negotiation Processes
Preparing for contract negotiations is hard work, especially if you don't have the necessary insights to make a proper plan. But it's equally bad when you have too much data to go through, and you're hit by analysis paralysis.
HotelIQ is an invaluable sales performance management tool because it facilitates the creation of data-driven negotiation processes that ensure you rock up with the right insights and leave with a fantastic deal.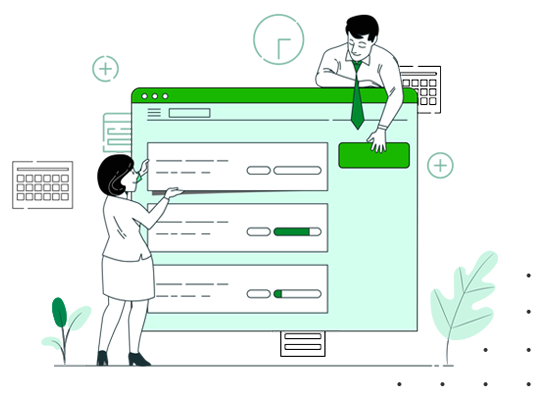 What's the Rest of the Industry Saying About HotelIQ?
Some really great things! Here's what we've heard from our clients: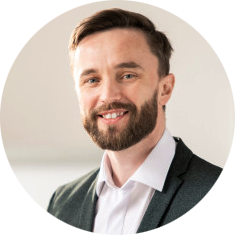 Hotel IQ is a fast and easy way for me and my team to extract valuable data and apply different criteria (source, channel, segments and many more) in order for us to understand better our business and make quick decision to impact positively our business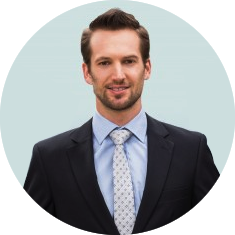 The platform provides us insights and trends into the business by seamlessly consolidating data collected from our business units. We use the information to develop strategies to optimise performance.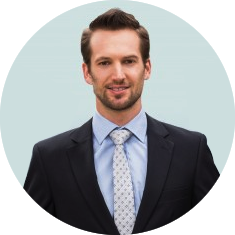 HotelIQ is one of the most revolutionary products to come our way in some time. It has helped a number of our hotels maximize performance by providing quick and immediate insight. You will be amazed at how easy and intuitive it is, and how much it will help your hotel drive top-line revenue.
What Types of Hotels Does HotelIQ Help?
Our digital workspace is perfect for all types of hotels. It doesn't matter if you're running a luxury boutique hotel in Bhutan, beach bungalows in the Caribbean, or an InterContinental on Times Square.
Thanks to our combined 60+ years of hospitality experience, we've managed to make scale and location irrelevant by building a comprehensive and flexible hotel analytics platform that adapts to your business, processes, and data.
Interested in Finding Out More?
Hospitality leaders trust HotelIQ to deliver
True Hotel Intelligence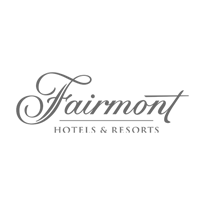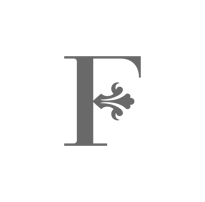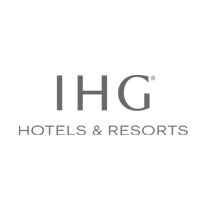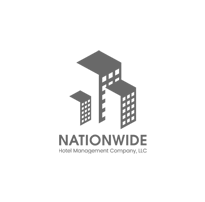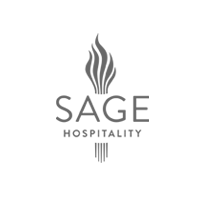 It's Time To Put HotelIQ to the Test
Don't hesitate, drop us a message and book a demo of HotelIQ today!
Improved business performance is within reach.