HotelIQ Decision Cloud Benefits
Every Hotel's Data Needs To Be Treated Differently
Consolidate Your PMS Data in One Place
Create Customized Data Hierarchies
Manage Data Quality at Its Most Granular Levels
With decades of experience as hoteliers spanning several continents and dozens of countries, we've learned that one-size-fits-all BI solutions don't work. No two hotels are ever exactly alike, and each one needs a custom data management solution. Enter HotelIQ
It's This Simple: Good Decisions Require Good Data
We have seven hotels on three different PMS's. HotelIQ allows us to pull up data on any combination. We have removed many of our ad-hoc reports that we spent hours compiling, now it's just three clicks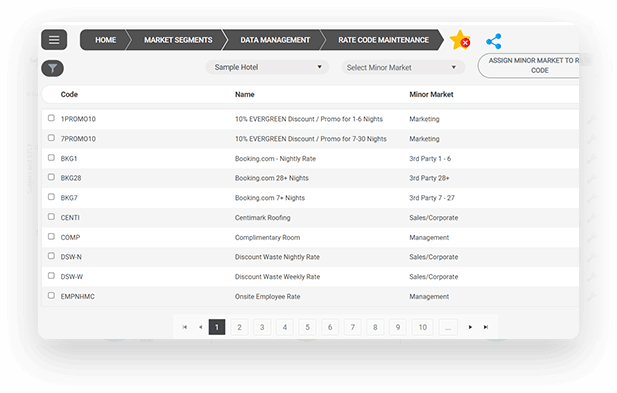 Consolidate Your PMS Data in One Place
HotelIQ gives your hotel the power to create a holistic analytical view of your entire business. This spells the end of silo thinking and crushes the need for as many forecasts and plans as there are departments and properties.
The free flow of data and information benefits every single person, regardless of whether they're a hotel manager or a revenue analyst. And empowered decision-makers make better decisions.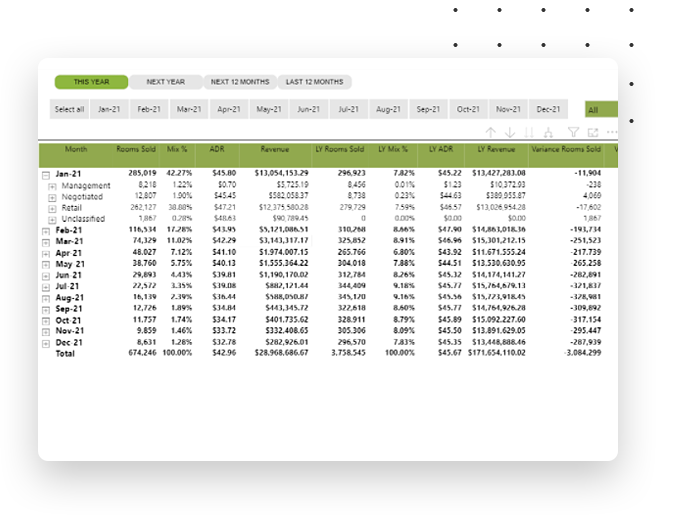 "Companies have tons and tons of data, but [success] isn't about data collection, it's about data management and insight." — Prashanth Southekal, business analytics author, professor, head of the Data for Business Performance Institute
Build Customized Data Hierarchies
Data can't turn into actionable information without first being properly organized.
And while we take care of the vast majority of this work, we give you the freedom to modify and create your own customized data hierarchies. These include market segment, booking channel, room type, and loyalty membership hierarchies.
These minor modifications help you optimize HotelIQ Decision Cloud for your specific business needs and get the most out of your data.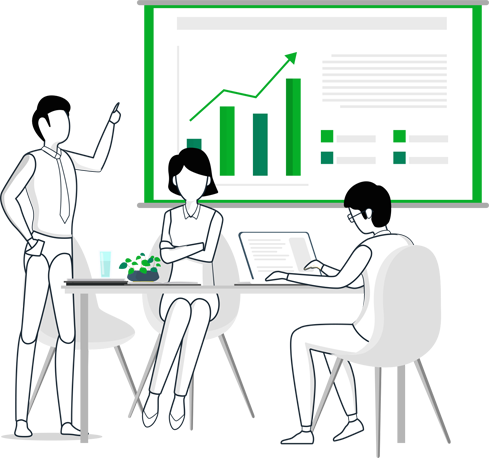 Manage Data Quality at Its Most Granular Levels
We didn't stop at customizable data hierarchies. We listened to customer feedback and went a little bit further.
Within HotelIQ, you can manage data quality at its most granular levels. Just dive into the in-app data management capabilities and update your rate codes, corporate and travel agency profile mapping, currency conversion rates, and much, much more.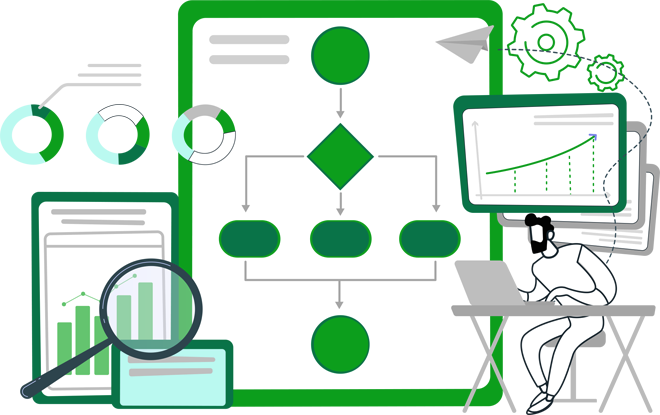 What Are Other Hoteliers Saying About HotelIQ?
Good things! Here's the word on the street: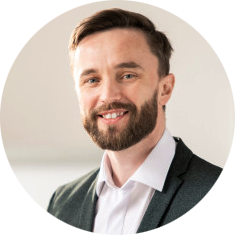 The platform provides us insights and trends into the business by seamlessly consolidating data collected from our business units. We use the information to develop strategies to optimise performance.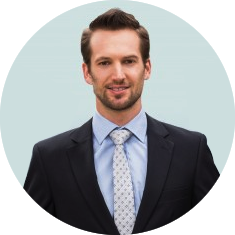 This tool was created by hoteliers for hoteliers and it shows in its usability. This is the best and easiest access to your data allowing for convenient and fast analysis of all aspects of revenue management. Once you have worked with this software you will feel blind without it. Highly recommended!

The tool is incredibly intuitive and with the first use I was able to access my data at an extremely granular level with only a few clicks.
What Types of Hotels Does HotelIQ Help?
Our digital workspace is perfect for all types of hotels. It doesn't matter if you're running a luxury boutique hotel in Bhutan, beach bungalows in the Caribbean, or an InterContinental on Times Square.
Thanks to our combined 60+ years of hospitality experience, we've managed to make scale and location irrelevant by building a comprehensive and flexible hotel analytics platform that adapts to your business, processes, and data.
Interested in Finding Out More?
Hotels around the globe trust HotelIQ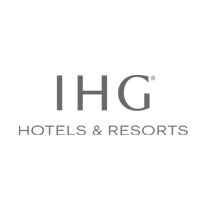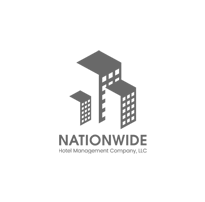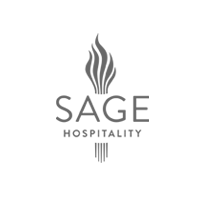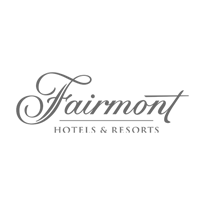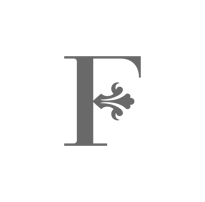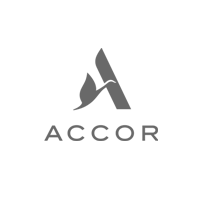 It's Time To Put HotelIQ to the Test
Contact us right now and schedule a live demo of HotelIQ!
Better hotel performance is just around the corner.