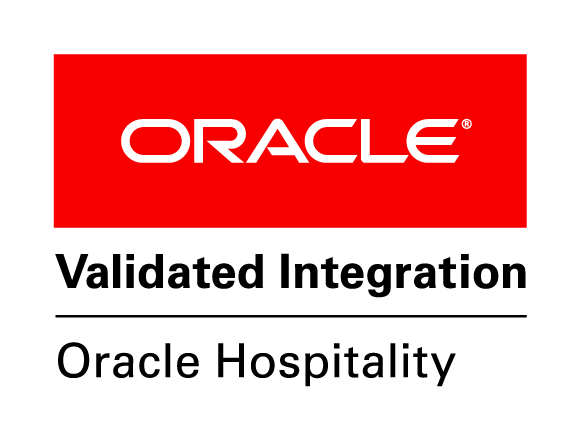 Intelligent Hospitality, a Gold level member of Oracle Partner Network (OPN), today announced it has achieved Oracle Validated Integration of HotelIQ Business Intelligence with Oracle Hospitality OPERA 5.5. This integration will enable hotels on Oracle Hospitality OPERA to easily leverage HotelIQ's analytical capabilities via a securely-featured interface.
To achieve Oracle Validated Integration, Oracle partners are required to meet a stringent set of requirements that are based on the needs and priorities of the customers. HotelIQ not only analyzes hotels' commercial data from Oracle Hospitality OPERA dynamically and multidimensionally, but it also layers in market intelligence from external sources and builds up realistic forecasts and budgets from the most granular levels.
We are super excited about this integration! By collaborating with Oracle, we are able to offer hotels easy and secure access to one of the best in class business intelligence, analytics and forecast and budget platform (HotelIQ) to go along with one of the most robust PMS solutions.

– Apo Demirtas, Ph.D., Founder and CEO of Intelligent Hospitality
Achieving Oracle Validated Integration gives our customers confidence that the integration between HotelIQ Business Intelligence and Oracle Hospitality OPERA 5.5 is functionally sound and performs as tested. For solutions deployed on-premises, in the cloud, or both, Oracle Validated Integration applies a rigorous technical review and test process that helps to reduce deployment risk and improves the user experience of the partner's integrated offering.

– David Hicks, vice president, Worldwide ISV, OEM and Java Business Development, Oracle
HotelIQ was also recently named 2018's Top Rated Hotel Business Intelligence Software by Hotel Tech Report based on data from hoteliers in more than 40 countries around the world.
We believe that creativity, innovation, and collaboration with our users and partners are what enable us to offer a cutting-edge business intelligence product along with very personalized service. We will continue working closely with our hotel and technology partners to pave the path for rapid analytics evolution in the hospitality industry.

– Dr. Apo Demirtas, Ph.D., Founder and CEO of Intelligent Hospitality
About Intelligent Hospitality
At Intelligent Hospitality, we're out to change hotel reporting and analytics. With a goal to evolve decision-making in the hotel industry, we've developed HotelIQ Business Intelligence™. Built by hoteliers for hoteliers and specifically designed to support revenue generation, HotelIQ is a one-of-a-kind business intelligence platform for hotels, hotel management companies, brands, real estate investors and anyone else vested in the performance of hotel assets. Intelligent Hospitality is headquartered in Atlanta, Georgia. Get to know us better at www.intelligent-hospitality.com.
About Oracle Validated Integration
Oracle Validated Integration, available through the Oracle PartnerNetwork (OPN), gives customers confidence that the integration of a complementary partner software product with an Oracle "on-premises" Application has been validated and the products work together as designed. This can help customers reduce risk, improve system implementation cycles, and provide for smoother upgrades and simpler maintenance. Oracle Validated Integration applies a rigorous technical process to review partner integrations and partners who successfully complete the program are authorized to use the "Oracle Validated Integration" logo. For more information, please visit Oracle.com at https://solutions.oracle.com/scwar/scr/AboutPartners/validated-integration/index.html
About Oracle PartnerNetwork
Oracle PartnerNetwork (OPN) Specialized is the latest version of Oracle's partner program that provides partners with tools to better develop, sell and implement Oracle solutions. OPN Specialized offers resources to train and support specialized knowledge of Oracle products and solutions and has evolved to recognize Oracle's growing product portfolio, partner base and business opportunity. Key to the latest enhancements to OPN is the ability for partners to differentiate through Specializations. Specializations are achieved through competency development, business results, expertise and proven success. To find out more visit http://www.oracle.com/partners.
Trademarks
Oracle and Java are registered trademarks of Oracle and/or its affiliates.